Whatcom Writes Deadline
October 16, 2022
Free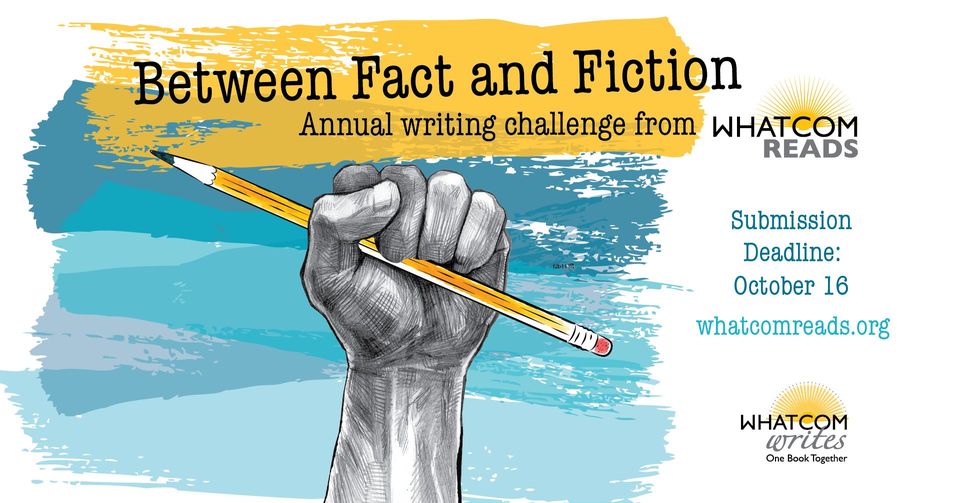 Whatcom WRITES invites writers of all ages and experience levels to explore a theme inspired by the Whatcom READS book each year.  Top entries are selected for publication in the Whatcom WRITES anthology and contributors are invited to read at a public presentation.
The theme for 2023 is BETWEEN FACT AND FICTION, drawn from Jess Walters' novel, The Cold Millions.
Entries received are judged on a rubric that includes originality, design and creativity, demonstrated writing skills, and appropriateness to contest theme. Whatcom READS will publish a print and electronic anthology of the top entries received.  People who submit top entries will be invited to make a public presentation of their work.
SUBMISSION GUIDELINES
One entry per person, 1,500-word limit.
Poetry, fiction, and non-fiction are welcome.
Entries are judged on their originality, design and creativity, demonstrated writing skill, and appropriateness to the contest theme.
How to Enter
Please submit your MS Word document via this google form.
Please include a short author bio (400 character max).  First or third person acceptable.