Winner of a 2023 Pacific Northwest Booksellers Association award, Red Paint traces LaPointe's personal story of trauma, healing and the search for home. In her April 2022 review for Cascadia Daily News, Lisa Gresham of the Whatcom County Library System called the memoir "a vulnerable and luminous debut set against the backdrop of Coast Salish ancestral land." The book presents a wide range of discussion and event opportunities leading up to the author's visit in March 2024.

Community members may borrow Red Paint as a book, eBook or eAudiobook from local libraries or purchase it from Village Books, which donates a percentage of each sale to Whatcom READS.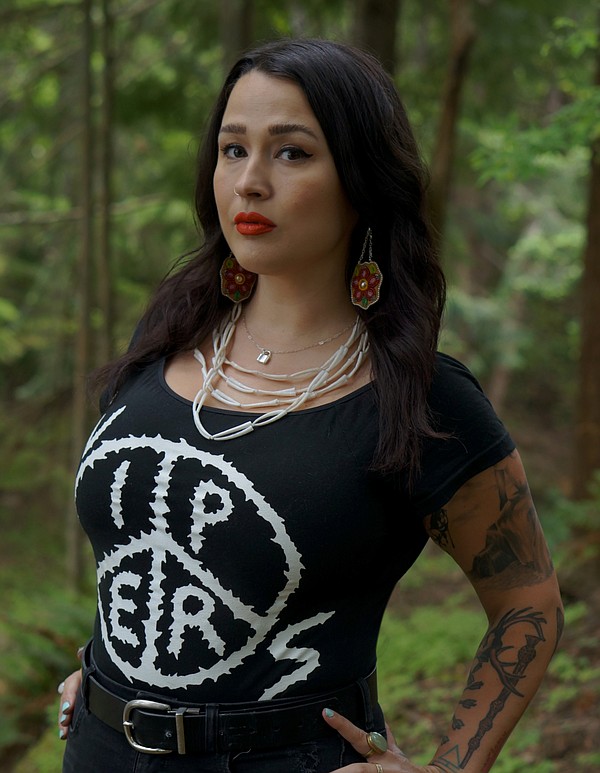 About the Author: Sasha taqʷšəblu LaPointe is from the Upper Skagit and Nooksack Indian Tribes. Native to the Pacific Northwest, she draws inspiration from her coastal heritage as well as her life in the city. She holds a double MFA in creative nonfiction and poetry from the Institute of American Indian Arts. Her work has appeared in The Rumpus, Yellow Medicine Review, Hunger Mountain, and elsewhere. She lives in Tacoma, WA. Her critically acclaimed memoir Red Paint: The Ancestral Autobiography of a Coast Salish Punk was published by Counterpoint Press on March 8, 2022. Her collection of poetry, Rose Quartz, was published by Milkweed on March 7, 2023.